Orientation Hall
As an introduction to the natural history of Saitama, the huge model of fossil shark of Carcharodon megalodon and the three models of Paleoparadoxia, both fossils discovered in Saitama Prefecture, are exhibited.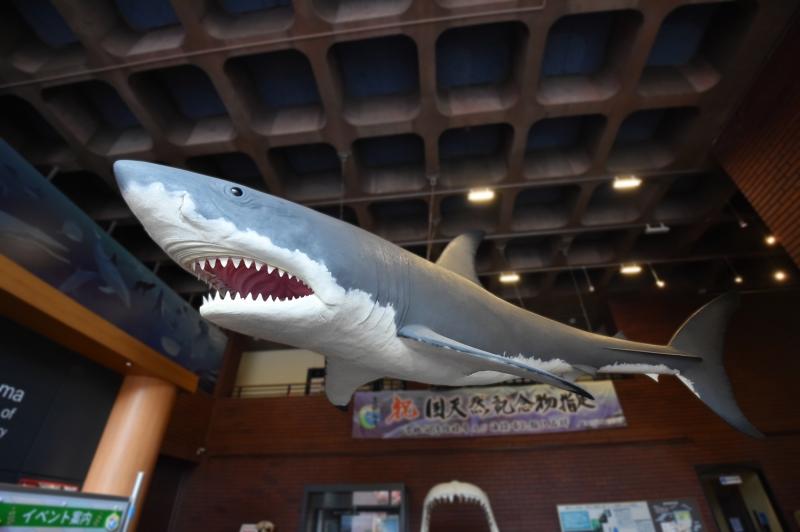 Carcharodon megalodon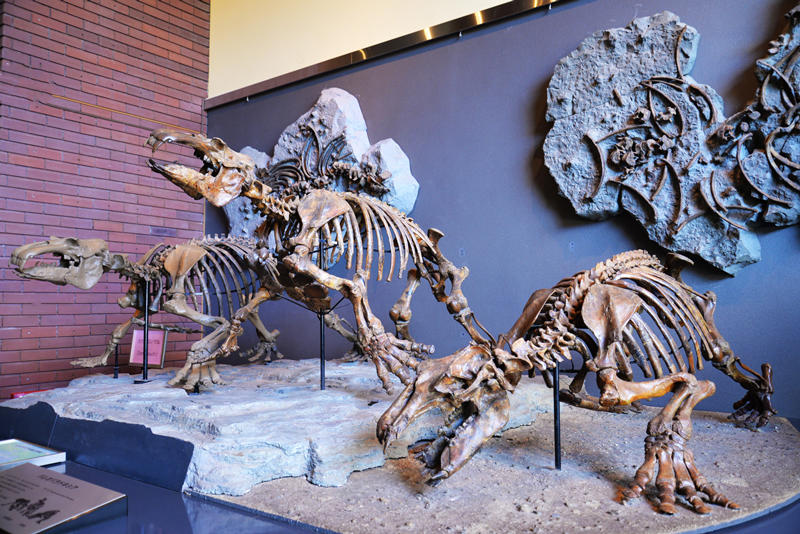 Paleoparadoxia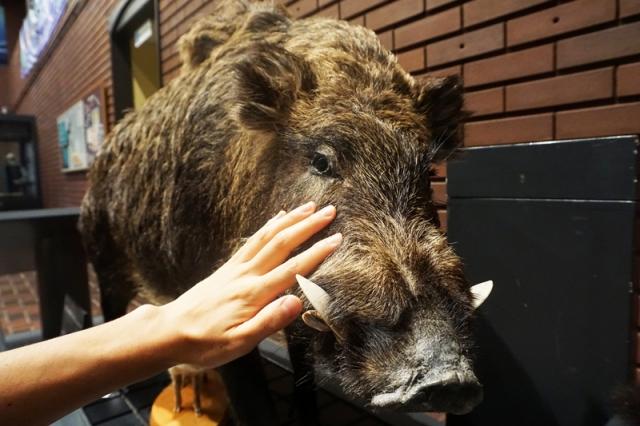 Stuffed animals corner(touching allowed)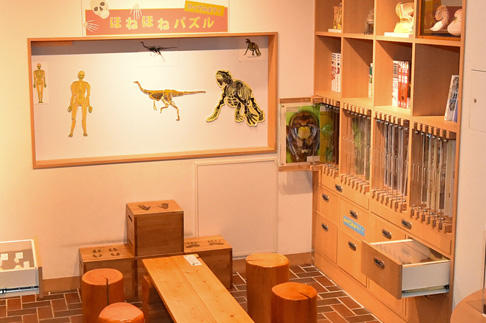 Discovery corner
The "stuffed animals corner' where you can really touch the animals. What's the surprise inside the drawer?! There is also the "Discovery corner' where you can make new discoveries.
Natural Treasure Section
"Sedimentary layers and the marine mammal fossils in Paleo-Chichibu-Bay" is the first natural monument that contains mammal fossils in Japan. It contains nine specimens of marine mammal fossils that belong to our museum and six areas of strata of the Miocene in the Chichibu Basin. The Chichibu Basin is situated in the inland area of Saitama Prefecture. It was once a sea known as the Paleo-Chichibu-Bay 17 to 15 million years ago. The strata of the Chichibu Basin show us the environments of the ancient sea.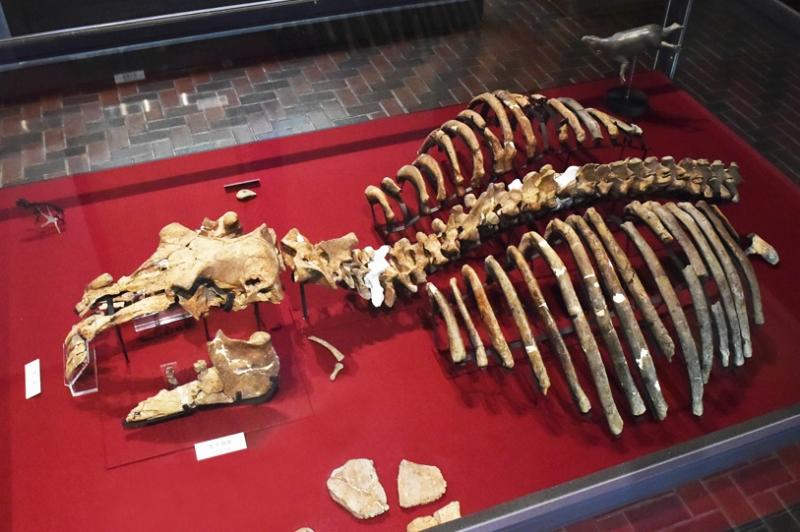 Natural Treasure Paleoparadoxia Fossil (Onohara Specimen)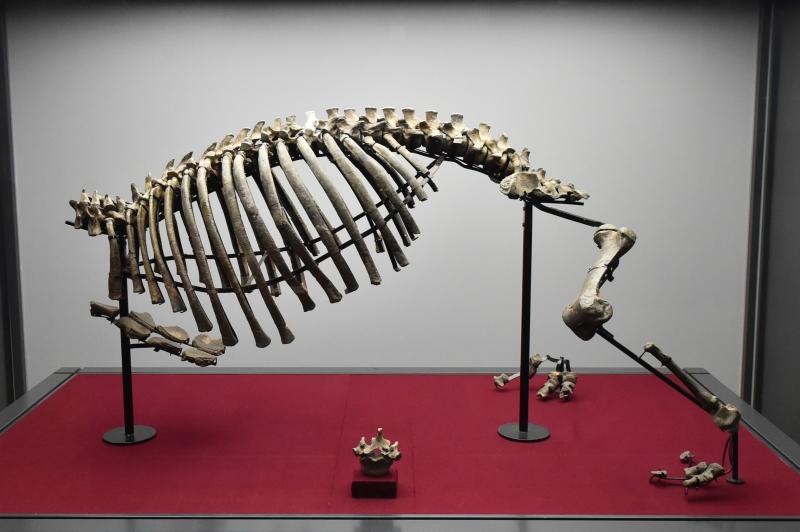 Natural Treasure Paleoparadoxia Fossil (Hannya Specimen)
Geological Exhibition Hall
Saitama's lifeforms of the last 300 million years can be known from the various strata, fossils and rocks that make up Chichibu Mountains and Kanto Plain. In the Geological Exhibition Hall, rocks, minerals, fossils and strata are displayed in chronological order, showing Saitama's "origins of the land' and its "lifeforms.'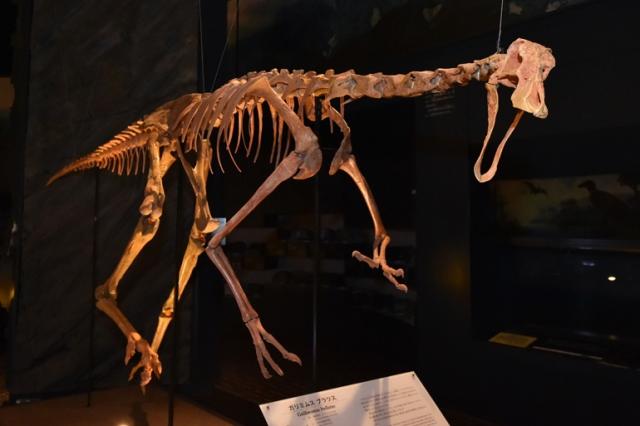 Dinosaur Gallimimus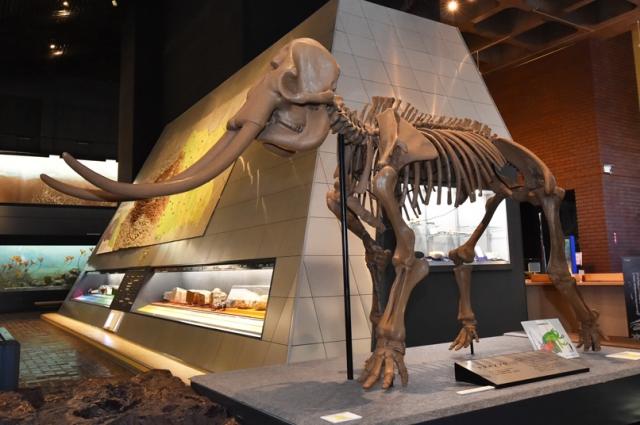 Stegodon aurorae
Biological Exhibition Hall
You can see various animals and plants along with the elevation or the terrain in each season. Biological Exhibition Hall has a large diorama 8 meters high that introduces characteristic forest and the animals in Saitama Prefecture.You can study about diversity of nature in Saitama; Coppice forest and the marsh of lowland in winter, Japanese red pine forest in hills and upland in summer, Japanese beech forest of mountainous area in autumn, and Subalpine coniferous forest in early summer.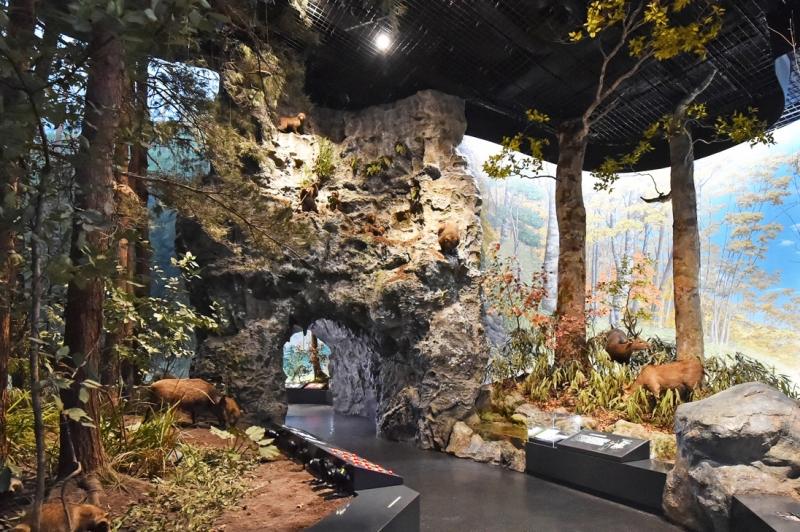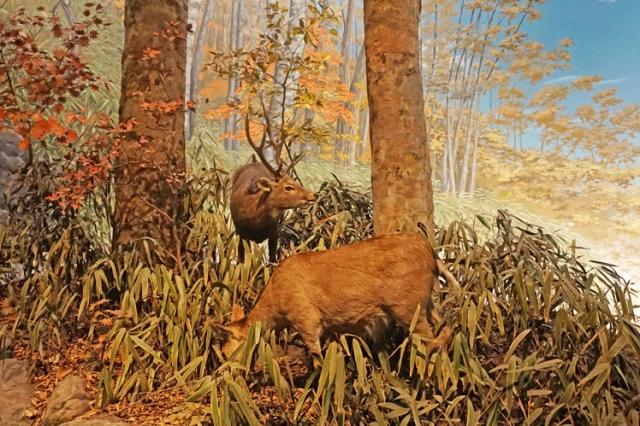 Japanese beech forest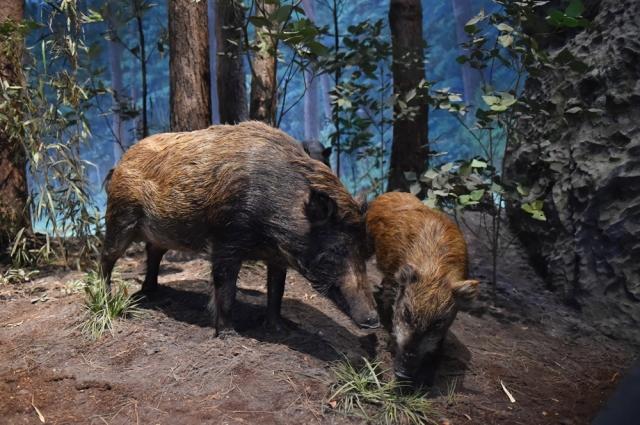 Japanese red pine forest
Exhibition Room
Special Exhibitions with a particular theme and content are held. Exhibitions are changed approximately every three months.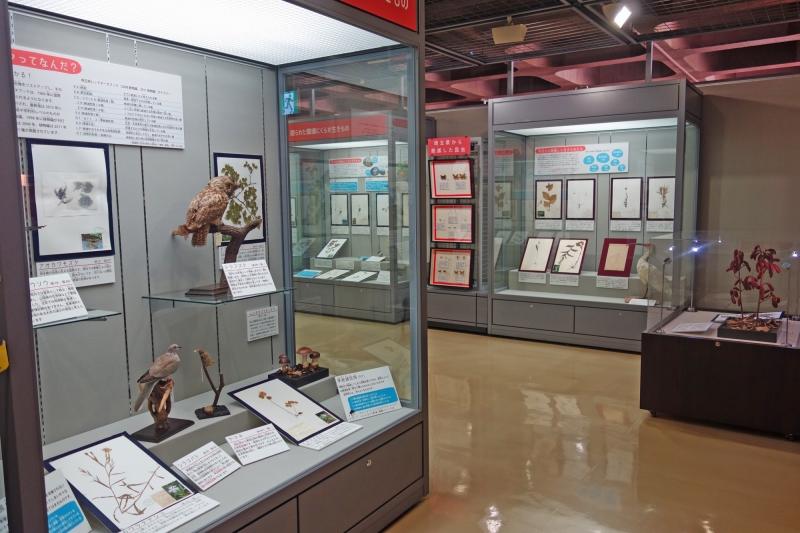 Outdoor Exhibition Garden "Maple Forest"
Among the 28 species of maple that grow in Japan, 21 are indigenous to Saitama. It is a region in which many species grow domestically. In the Maple Forest, you can see all the various species of maple that are indigenous to Saitama.